Minimally-Invasive Treatments
Minimally-Invasive Micro Endoscopic Disectomy
A discectomy is a minimally invasive procedure performed by a spine surgeon to remove a part of a bulging or herniated disc and help regain normal movement and function by reducing pain. The disc can cause pain, numbness, tingling or weakness from pressing on the spinal nerves or spinal cord.
Intervertebral discs act as shock absorbers or cushions for the vertebrae or column of bones in the spine. Each disc has an outer layer, called the annulus, which surrounds the center, called the nucleus. A disc can herniate, bulge or press on spinal nerves when the disc slips or becomes damaged. This can also happen with the spinal cord and can cause pain and inflammation.
A discectomy tends to be performed as a microdiscectomy, a minimally invasive procedure using a special microscope to view the disc and nerves. This larger view allows the surgeon to use a smaller incision, resulting in less damage to surrounding tissue.
Once the surgeon can visualize the lamina of the vertebrae, disc and other surrounding structures, they will remove the section of the disc that is protruding from the disc wall and any other disc fragments that may have been expelled from the disc. No material is used to replace the disc tissue that is removed. The incision is then closed with sutures and the patient is taken to a recovery room.
With this surgery from Orlando Orthopaedic Center, patients go home the same day with recovery lasting two to six weeks. A majority of patients treated at Orlando Orthopaedic Center report an improvement in their condition.
Want to learn more?
Click to find out more about METRx
Coflex Interlaminar Stabilization: Relief From Lower Back Pain
"Over the past eight years, Orlando Orthopaedic Center has become the regional leader in minimally-invasive spinal surgery," says Dr. McBride. "We have successfully performed more than 1,000 cases over the past few years alone. The new Coflex® developments for the treatment of spinal stenosis for those who wish to avoid a spinal fusion are exciting indeed."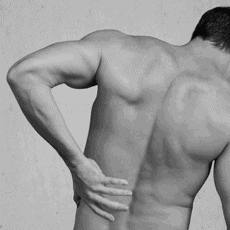 Low back pain has become a chronic condition across the U.S. and is the leading cause of disability worldwide. In fact, lower back pain is one of the main reasons people miss work the second most common reason for a visit to the doctor's office.
However, a new FDA-approved minimally-invasive spine procedure has been developed and implemented for patients experiencing moderate to severe degenerative lumbar spinal stenosis. The Coflex® interlaminar stabilization implant is changing the game for spinal stenosis patients wishing to avoid spinal fusion surgery, addressing both back and leg pain and preserving spinal motion and flexibility at the same time.
Want to learn more?
Click to find out more about COFLEX®
Transforaminal Lumbar Interbody Fusion (TLIF)
The one type of minimal invasive surgery that I want to discuss that can be employed for many lumbar conditions. TLIF employs disc removal and insertion of a stabilizing cage to restore disc height and permanently fuse damaged or displaced vertebrae in the lower back.  Then stabilizing screws and small rods are inserted using fluoroscopic or image guidance through the same small incisions to provide long term stability and help to fusion to occur more rapidly.  Unlike open surgery, The minimally-invasive TLIF approach allows the lumbar spine to be accessed through a small incision in the back with progressive muscle dilators that gently separates the muscles surrounding the spine rather than cutting them allowing minimal disruption of muscle and soft tissue. This procedure is much less traumatic to the surround structures and can lead to a more rapid recovery.   Conditions listed above can be effectively treated with this minimal invasive approach.   The goal of TLIF is to stabilize the spine by restoring disc height and fusing the vertebrae together, thereby enhancing spinal stability and alleviating nerve compression.
Want to learn more?
Click to find out more about TLIF
eXtreme Lateral Interbody Fusion (XLIF)
A relatively new type of minimal invasive surgery that is often used for many lumbar conditions.  Cages are inserted through tubular retractors from the flank or side of the abdomen also using small incisions.  This approach avoids an incision on the back and is very useful when there has been any previous back surgery.  The cages are inserted into the disc spaces from the patient's side or laterally which completely avoids the spinal canal and nerve structures that are posterior to the discs. A wide variety of disorders can be treated including degenerative disc disease, spondylolisthesis (slipping vertebra), and degenerative scoliosis without disrupting the back muscles.  Which of these procedures is most appropriate has to be properly determined for your particular condition.  In some cases a combination of the TLIF and XLIF are used especially in problems that involve multiple spinal levels.
Want to learn more?
Click to find out more about XLIF